MUSIC MEANS FUN

UGO MINI BAZOOKA UBS-1175 is a loudspeaker for anyone who loves to have fun. The device allows you to listen to the FM radio, play music from a memory stick or, for example, from an mp3 player connected to the speaker thanks to the AUX function.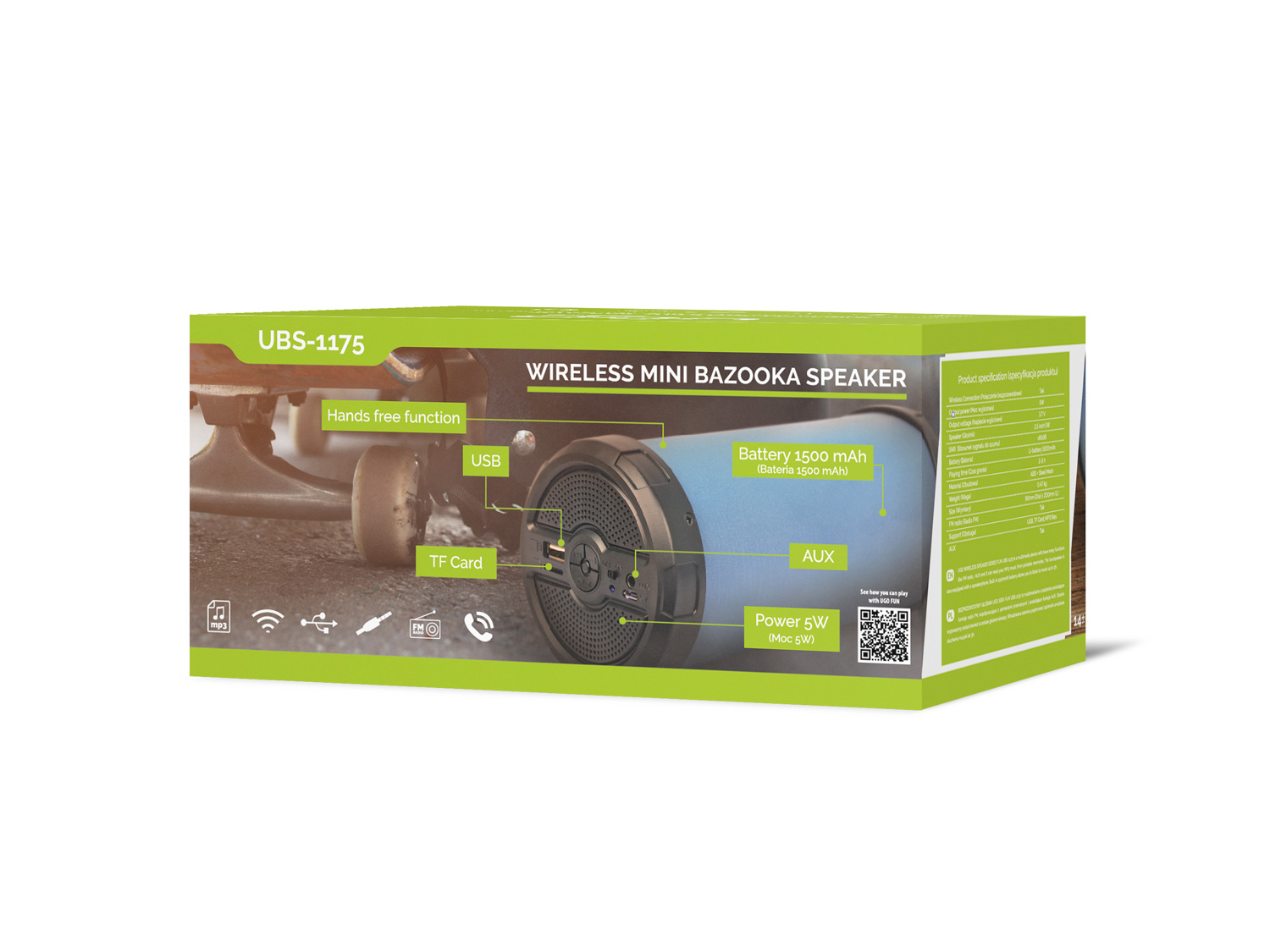 WHEREVER YOU ARE

UGO MINI BAZOOKA tto equipment that you can take with you everywhere. The loudspeaker is wireless and its light weight means you can take it with you wherever you go.

Are you worried about charging the loudspeaker? Unnecessarily! The built-in 2000mAh battery allows you to listen to music up to 3H.