TERRAIN BRUTAL

The car is a powerful model that gives many possibilities, making it the ideal solution for everyone.
The drive unit allows you to develop a speed of 45 km / h thanks to the powerful brush motor.

Wheels are made of high quality rubber with high tread, thanks to which the model performs well in difficult terrain conditions, on sand and slippery surfaces.

A professional 2.4GHz transmitter makes the range much bigger and the reaction to the control is much faster than in the case of traditional pilots.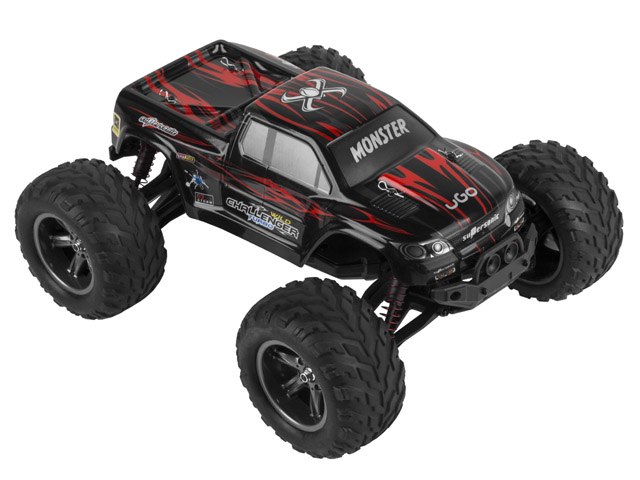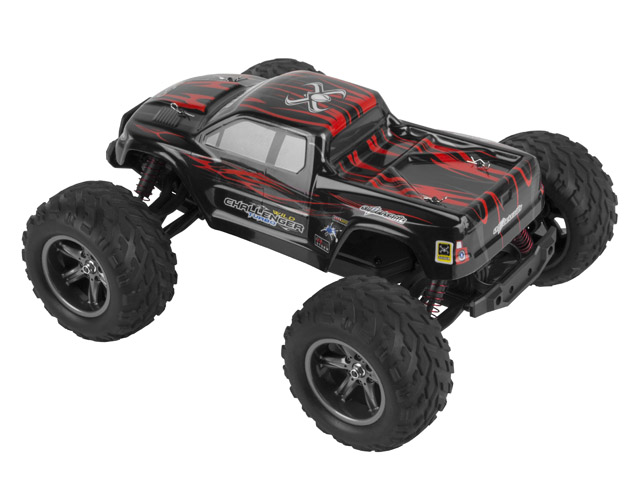 RESISTANT, STRETCHED, STRONG

The power transfer to two rear wheels (2WD) makes the model very tear-proof.

The Monster model is a large, fast, durable and waterproof car, which will allow you to play even in the rain.

Bumpers are made of flexible and durable plastic, protect the car from mechanical damage.

Durable casing, reinforced chassis, metal parts of the chassis, avoid damage during unforeseen tipping.
HIGH LEVEL ABSORBING

The model is equipped with four independently working shock absorbers with a large pitch. Large swing angle on the sides of the front and rear axles.

The Ready To Run (RTR) model is ready to play out of the box (3xAA batteries required).