POWER ALWAYS WITH YOU

At work, at home, on business or holiday trips, we often struggle with the problem of an empty phone, tablet or camera.

Even the most modern devices, when intensively used, quickly get rid of their power.
Therefore, the handy Power Bank uGo is a great solution for every user and can save more than one situation.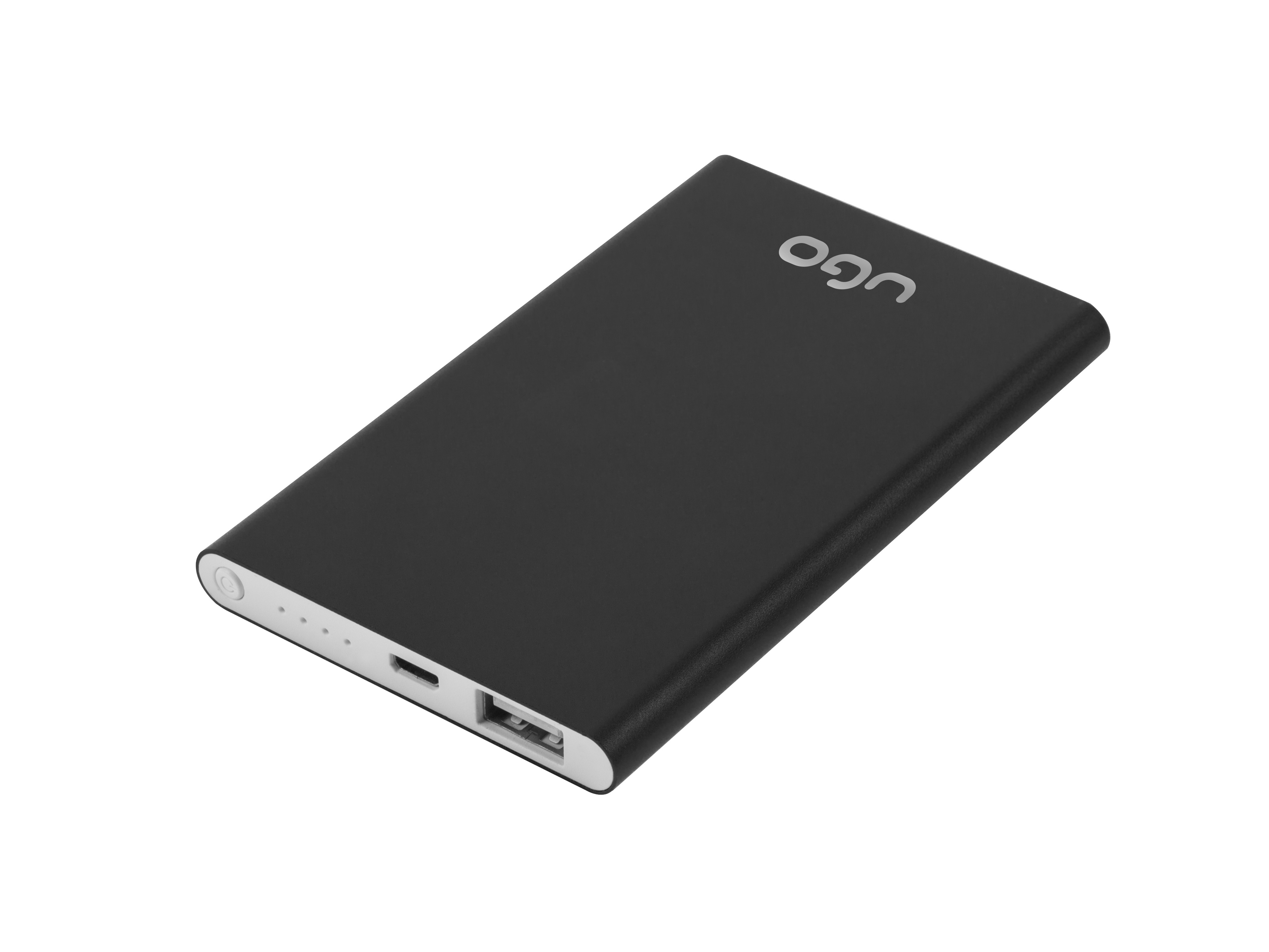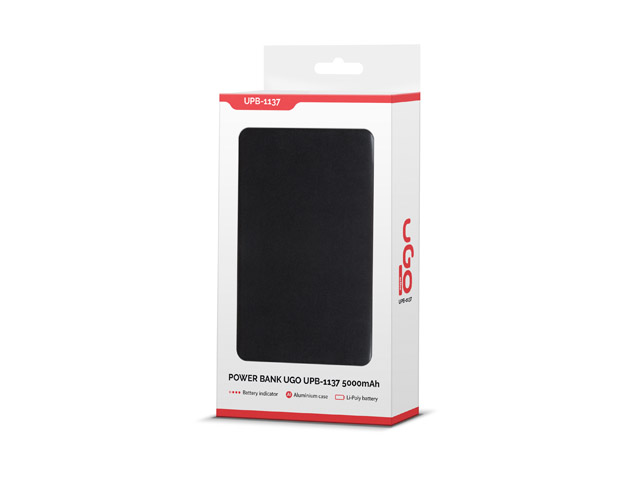 BIG CAPACITY AND FUNCTIONAL

The power bank has been equipped with a high quality 5,000 mAh lithium polymer battery.

Thanks to this, during a business trip or vacation, we can easily charge devices that lack power, and thanks to the battery level indicator, we will know how much spare energy we have available (the indicator shows the level of charge 25% 50% 75% 100%).
SMALL SIZES, DURABLE CONSTRUCTION
An important advantage of the uGo power bank are its size, the device is thin, so we can put it in the pocket together with the charged phone.

The dimensions of 110 x 68 x 9.9 mm make it a compact, light and handy item, which makes it ideal for almost any situation.

In addition, the housing was made of aluminum. This design guarantees durability and resistance to mechanical damage.