MUSIC ON EVERY STEP

SListening to music relaxes, motivates and puts in a positive mood. Sometimes it is also troublesome.

The phone on which we often play your favorite songs is unwieldy, and keeping it in your pocket during activities such as daily workouts can result in damage.

UGO Active offers the perfect solution - a small size MP3 player with great possibilities!
The product is not only functional but also looks great.

A nice touch material in contrasting colors will make the use of the player a pleasure.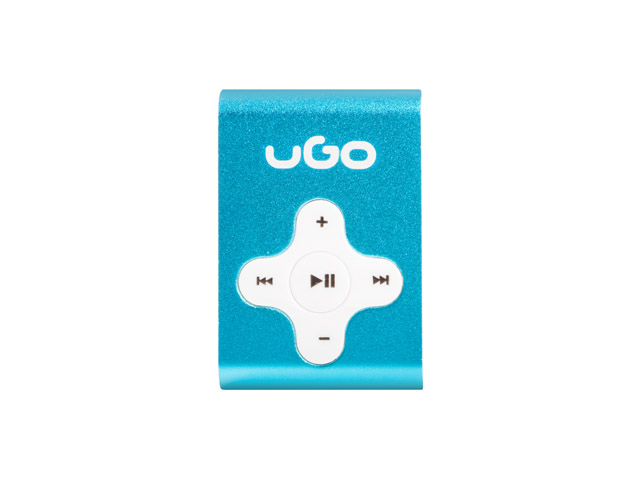 CONVENIENCE EVERYWHERE

The player has a clip that allows easy and convenient attachment to, for example, a shirt or pocket. The product supports MP3 / WMA formats.

The control button provides functions for switching, scrolling tracks, adjusting the volume, switching on and off. The songs are played automatically.

The player has no built-in memory - it supports memory cards up to 32GB. Thanks to the mini USB connector and the Plug & Play function, the product can act as a MicroSD card reader in Hi-speed technology.

The player uses a durable battery and a scratch-resistant housing. The set also includes in-ear headphones and a USB cable.