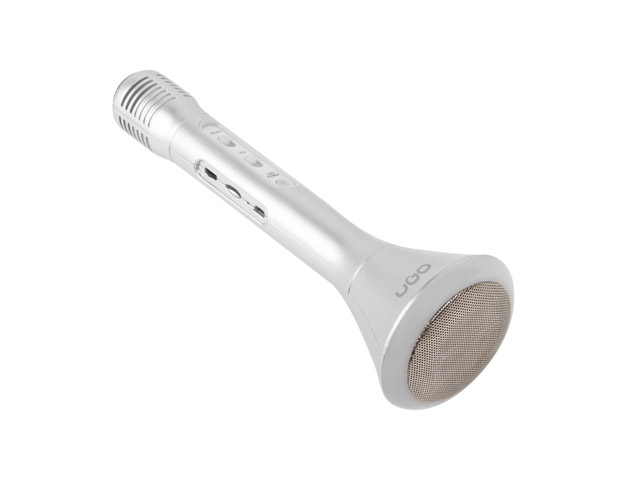 SING AND ENJOY

The UGO FUN wireless karaoke microphone has a built-in 3 W speaker that allows you to play background music while singing.

The microphone and loudspeaker volume can be adjusted independently. The microphone has an adjustable echo function. Built-in multicolor lighting will make your entertainment even more attractive.

The product works with devices equipped with wireless connectivity such as a smartphone, tablet PC and others. The microphone is made of durable material in a fashionable, silvery color.
PRODUCT FEATURES


Input voltage: 5V 500 mA


Output voltage: 3 W (RMS)


Frequency range: 20 Hz – 20 kHz


SNR: >90 dB


Power LED: 0,4 W


Battery capacity: 2200mAh 3,7 V


Dimensions: 80 x 80 x 245 mm