Experience the transport of the 21st century
Meet uGo Squbby 6.5 ", which will show you what the journey in the urban 21st century is all about. Give up public transport and traffic jams with a comfortable electric scooter with a range of up to 15 kilometres on a single charge. Enjoy the freedom of movement on two wheels with an electric motor that will comfortably take you to your destination.

Powerful 250W motor – with top speed of 24 km/h
The electric scooter is powered by high-quality, refined engine with power output of 250W, which is strong enough to propel you to top speed of up to 24 km/h. uGo Squbby 6.5 " has adequate driving dynamics and speed that is more than you need for a pleasant journey and to make sure you get to your destination on time.

15 kilometres on a single charge
Ugo Squbby 6.5 "will carry you up to 15 kilometres on a single charge. With this kind of range you can reach distant places, daily charging is not necessary if you use the scooter to cover short distances.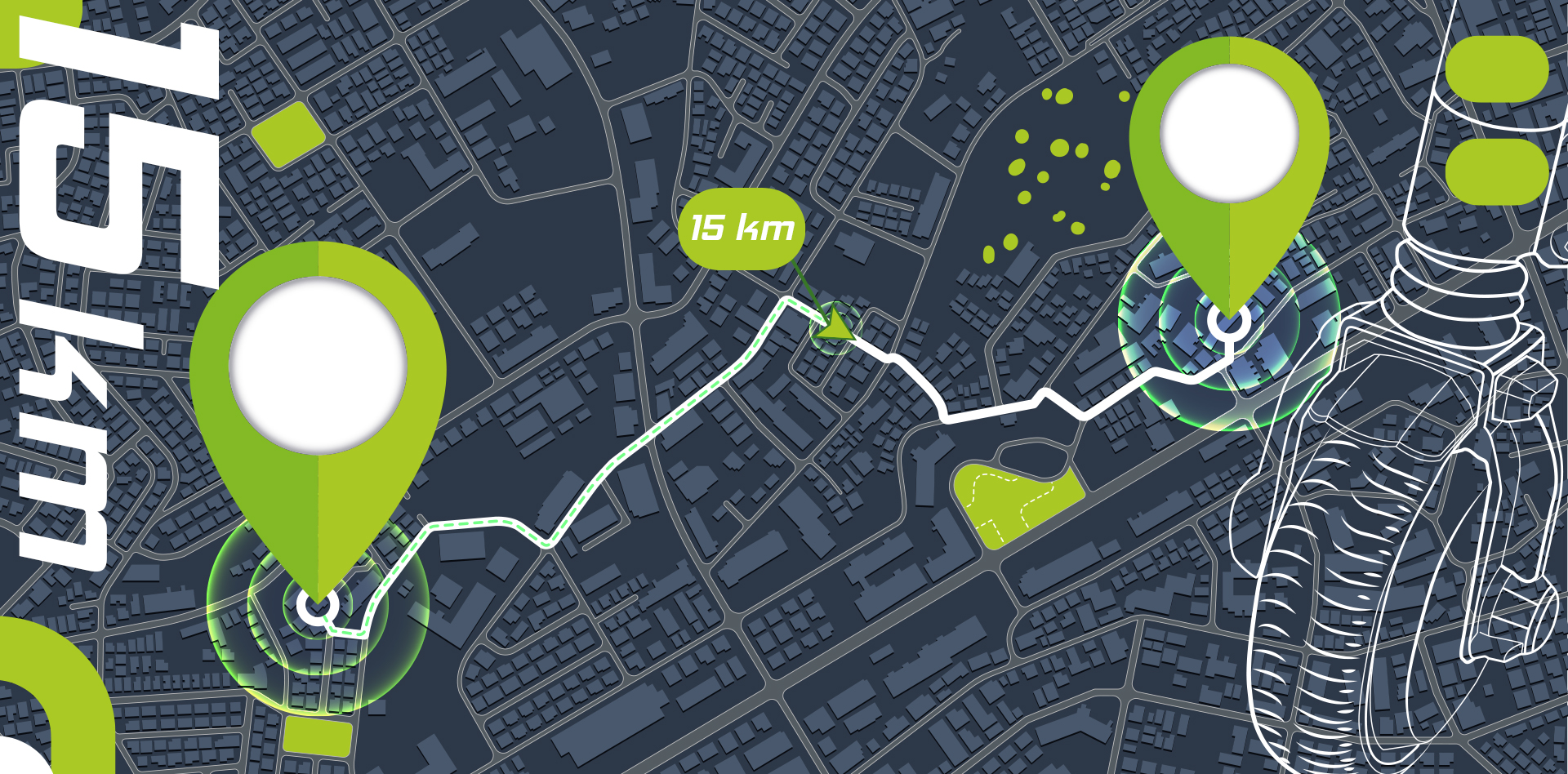 LCD Display

All of the important information is displayed on LCD display located on the steering wheel. Apart from the speed and distance travelled you can also see the battery level so you will never be surprised by discharged battery.
Powerful 5 Ah battery

To give you the very best driving experience, uGo Squbby 6.5 "is equipped with a high quality 5 Ah battery that delivers the kind of performance you expect from an electric scooter . A maximum top speed of 25 km/h and a range of 15 kilometres will satisfy the most demanding travellers. The battery only takes 4 hours to fully charge!
3 speed settings
In order to maximize the comfort of travel on uGo Squbby 6.5 ", you have 3 gears to choose from to travel at different speeds. In first gear you can accelerate to 8km/h, in second gear - 15km/h, and in third gear you can reach top speed of 25km/h. Thanks to different speed settings you can always travel in line with conditions on the road or according to your preferences.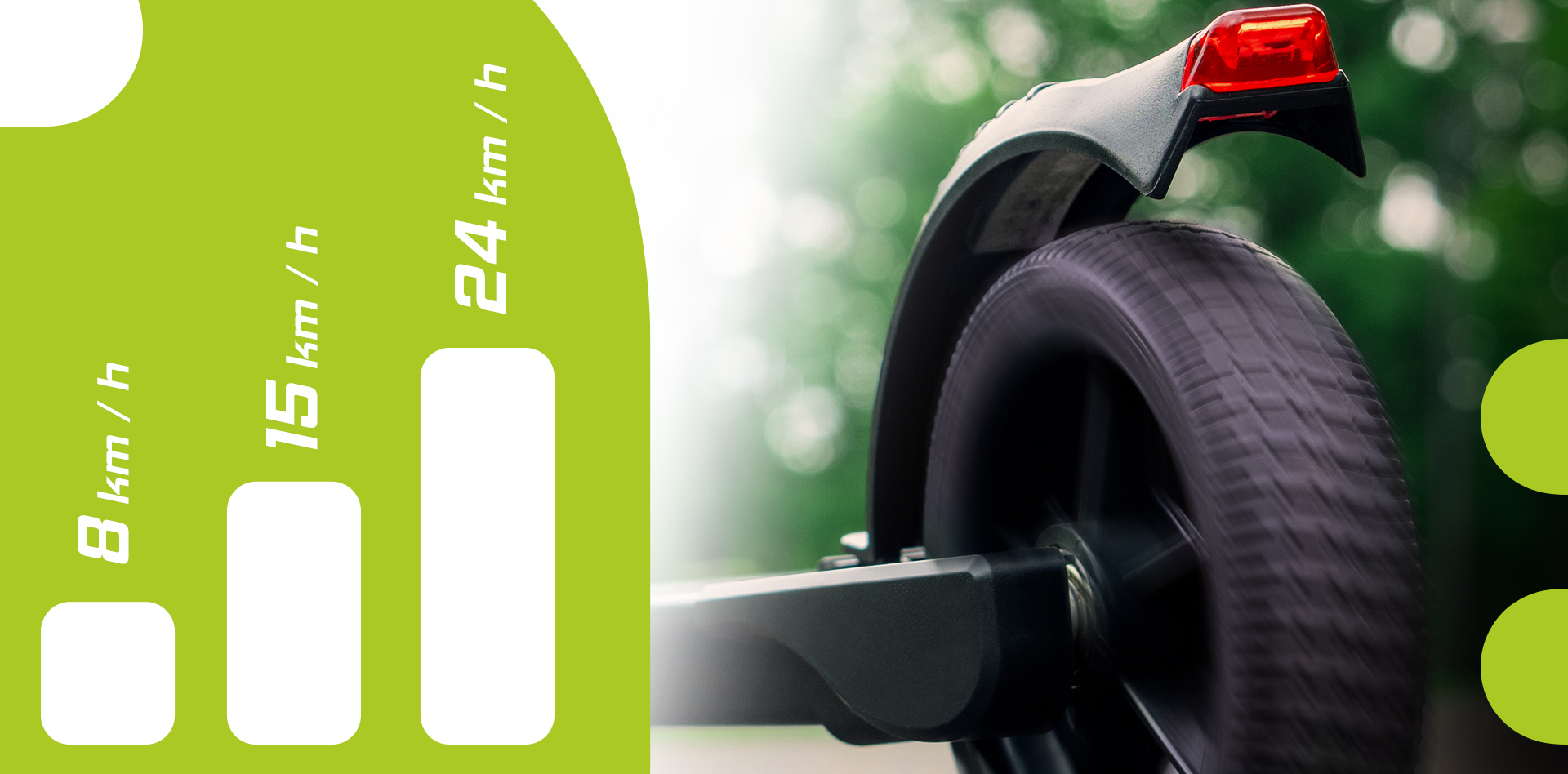 Braking with eABS and mechanical brake

UGo Squbby 6.5 "is equipped with two brakes. One built into the durable rear fender, and the other – slowing engine in eABS mode operated from the handle. The scooter gives you comfort and safety while riding.
Durable 6.5 "tires

The scooter's wheels are equipped with high-quality solid rubber tires. It prevents the tires from puncturing and delivers great comfort, but also safety and durability. uGo Squbby 6.5 "is suitable for driving around the city as well as gravel roads.
Strong LED lighting
At the front of the steering wheel there is a powerful white LED headlamp that allows you to use uGo Squbby 6.5 " comfortably in low-light conditions. The backlight also makes you safely visible so unfold the scooter and go wherever you want - regardless of the time of day.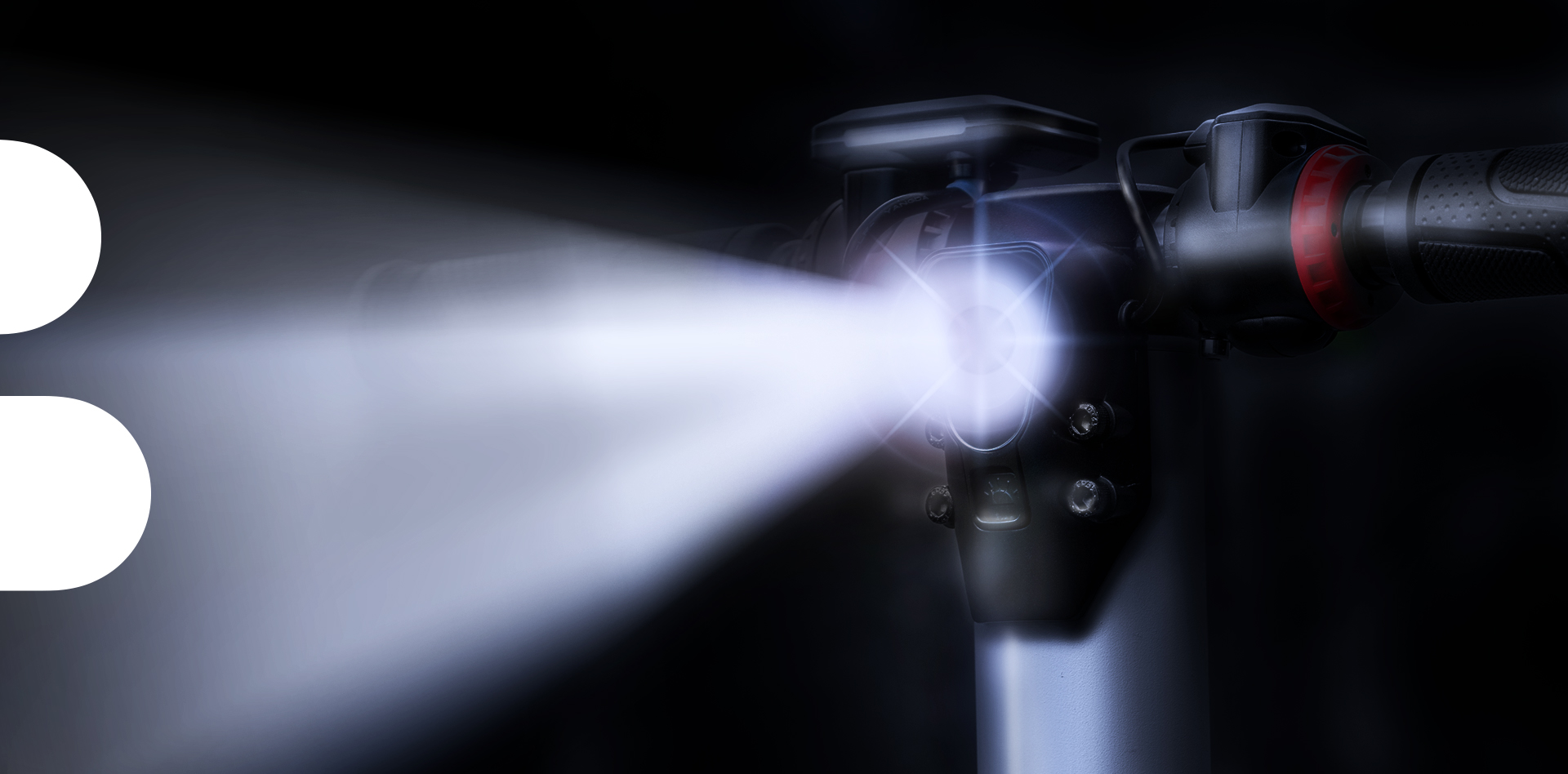 Support foot
No matter where you are, with uGo Squbby 6.5 " you won't have to worry about finding a place to rest the scooter. The scooter is equipped with a high-quality support foot, which ensures its safe rest, no matter where you are.
Cruise Control

Feel the comfort, feel the wind in your hair and full freedom when traveling on uGo SqUbby 6.5 " with the cruise control on. Set your speed and simply enjoy the ride.
Comfortable and secure folding
Ugo Squbby 6.5 " has a clever folding construction thanks to which you can easily grab the scooter and carry it wherever you need it. You can also put it in your bag and take it in your car or public transport.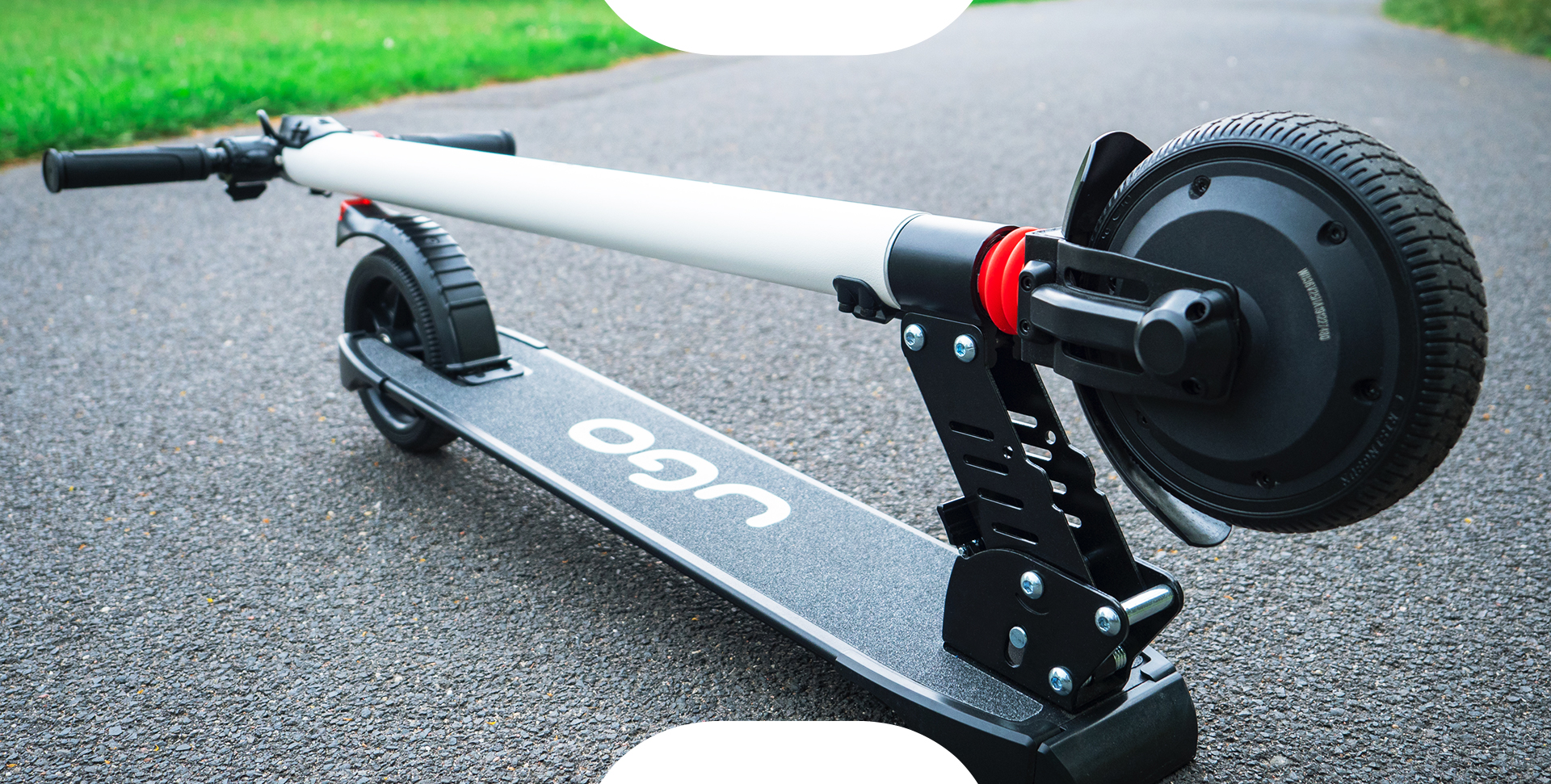 Safe start
We implemented modern features with your comfort and safety in mind. The engine will never start if you are not ready for it, for engine to start you need to first push away. The scooter will only start working when you are ready for it.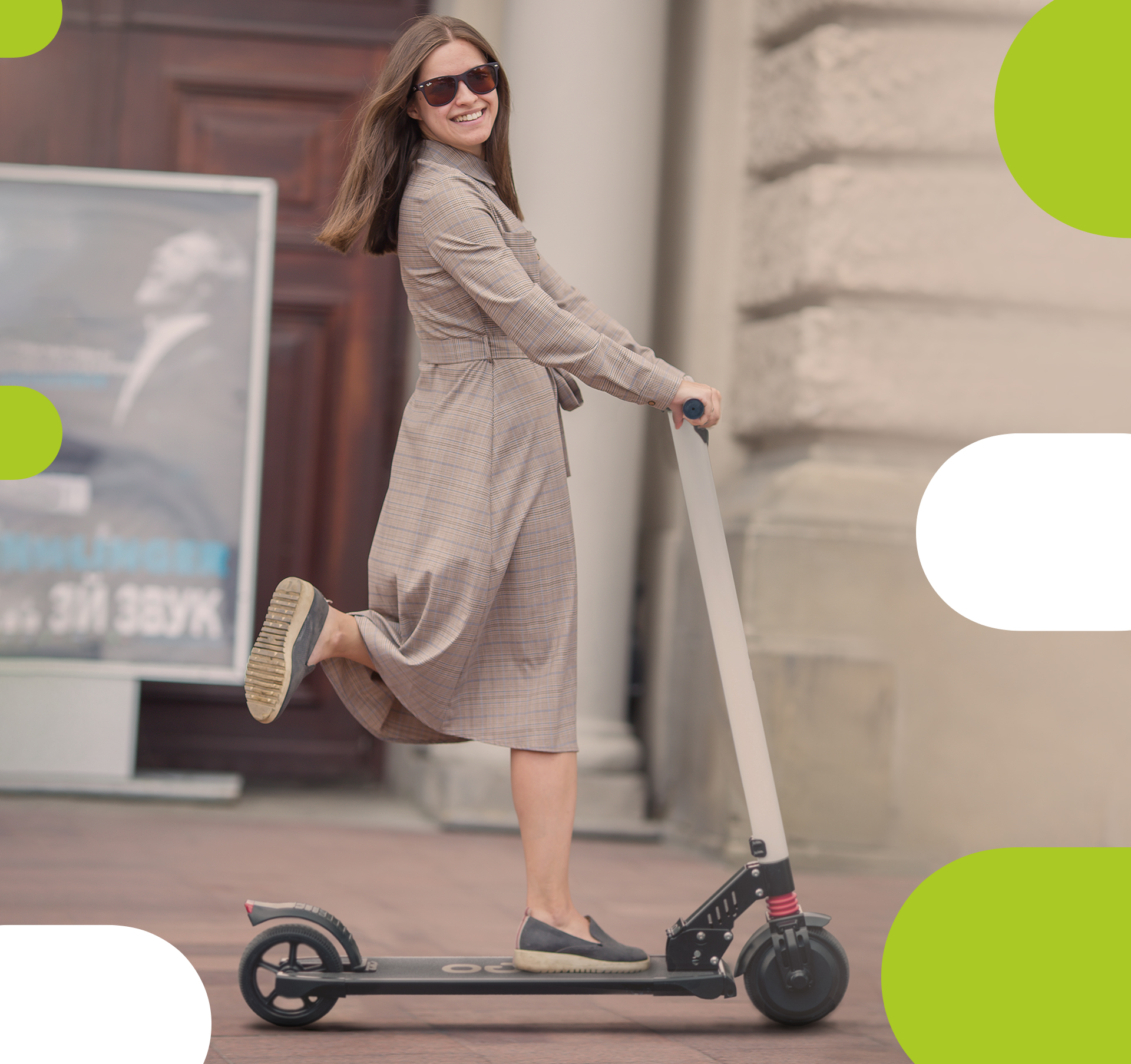 Great design
Brilliant functionality and strong performance have been neatly packaged in a great design so you can always look good riding your scooter. Contrasting black and white colour scheme combined with red inserts make this scooter a fashionable transport tool.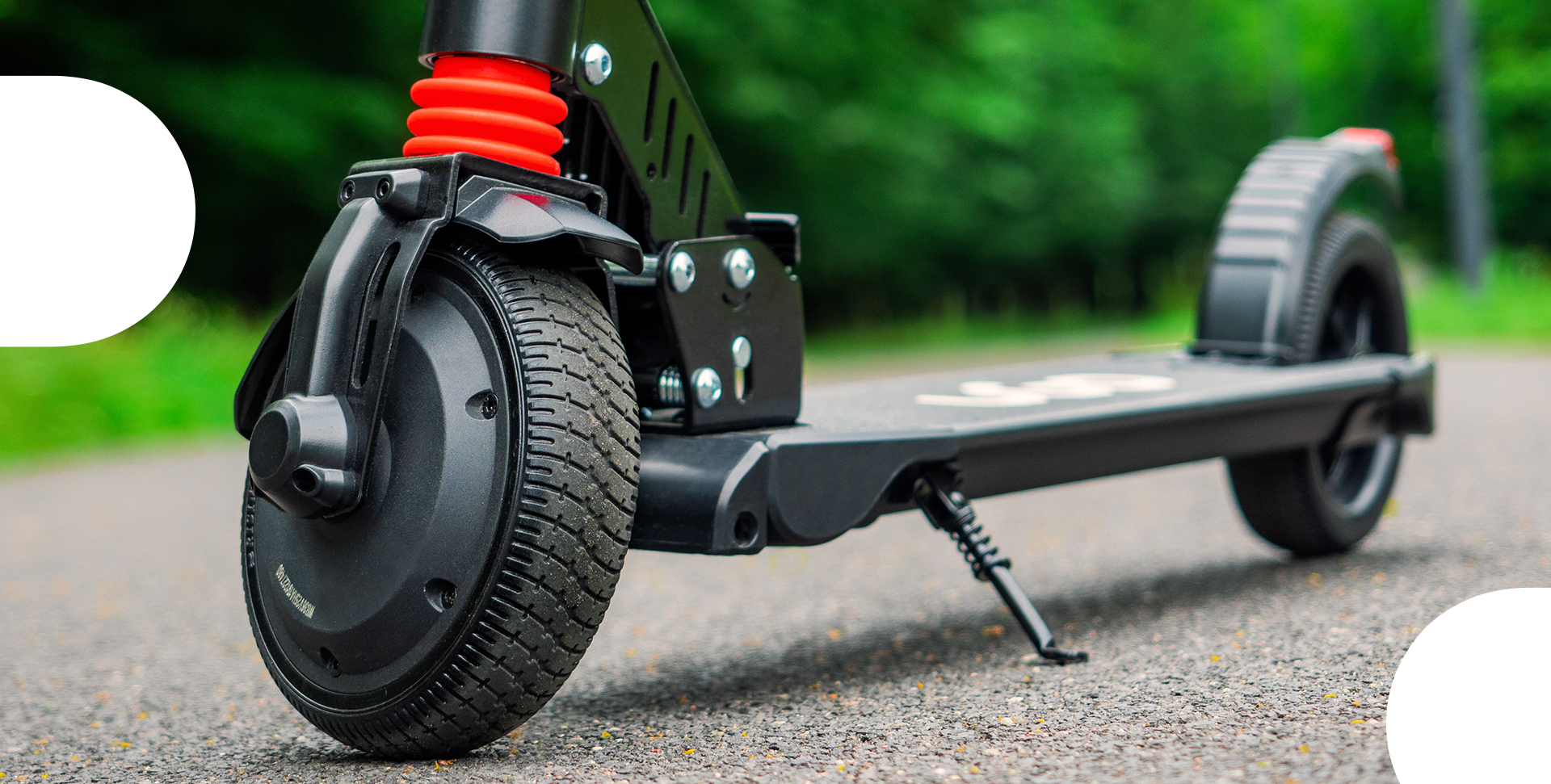 Great finish

Carefully selected materials make a scooter that will satisfy you for years. The wheels, refined to perfection, strong frame, high quality battery and powerful engine combined with great workmanship and excellent build quality. uGo Squbby 6.5 "has been carefully crafted to give you the most reliable electric scooter possible.